Speakers for 2017 include:
Keynote
Chief Tammy Cook-Searson, Chief of Lac La Ronge Indian Band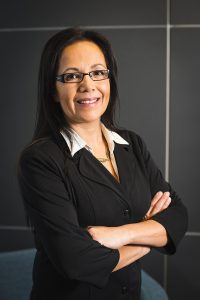 A member of Lac La Ronge Indian Band (LLRIB), Tammy Cook-Searson was raised mostly on the family trap line near Brabant Lake. A strong advocate of culture and language, she is a fluent Cree speaker and has strong cultural ties to the land. At the age of 25, Cook-Searson was first elected to the LLRIB Council and served three consecutive terms. After eight years on council, Cook-Searson ran for the position of Chief to which she is currently serving her fifth consecutive term.
Cook-Searson currently serves as the President of Kitsaki Management Limited Partnership, the band's economic development initiative whose ventures include group insurance, environmental services, engineering services, mining, utility project management, catering, trucking, and a golf course. With its focus on long-term sustainable businesses, Kitsaki examines many potential business opportunities that meet appropriate profitability, risk, and employment criteria.
In 2016, Cook-Searson received an honorary degree, a Doctor of Laws honoris causa, from the University of Regina for her leadership and advocacy for Indigenous issues. She has also received the Queen's Golden Jubilee Medal in 2002, the Saskatchewan Centennial Medal in 2006, and Queen Elizabeth II Diamond Jubilee Medal in 2012. As a Canadian Ranger with the 4 Canadian Ranger Patrol Group, she is instrumental in assisting in community evacuations and conducting search and rescue operations.
She is an active member of the community, involved in many cultural events as well as fundraising activities, including the Jim Pattison's Children's Hospital Foundation.
A mother of three, Cook-Searson has been married for 26 years. She enjoys spending time with friends and family in the bush and on the lake. She loves berry picking, boating, and canoeing. She has completed four marathons and one ultra-marathon.
Also Featuring:
Local Story
Zane Hansen, President & CEO of Saskatchewan Indian Gaming Authority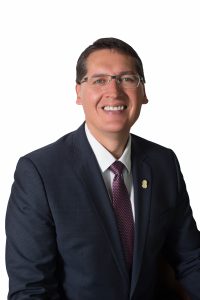 ZANE HANSEN of the Waterhen Lake First Nation is President and CEO of the Saskatchewan Indian Gaming Authority (SIGA).
Since 2007, Zane has been leading this dynamic organization that operates six modern casinos in Saskatchewan. This progressive First Nation entertainment company has become a top 15 employer in Saskatchewan, top 50 Best Workplace in Canada and top 35 business in the province. SIGA was also recognized as the 2007 Business of the Year by Sask Business Magazine and Tourism Saskatchewan.
Originally hired as Senior Vice President of Finance and Administration at SIGA in 2005, Mr. Hansen was previously employed by the Meadow Lake Tribal Council as the Director of Finance and Administration. Mr. Hansen holds a Bachelor of Commerce from the University of Saskatchewan and has CPA, CMA, CAFM, and Chartered Director designations.
Local Story
Darrell Carter, General Manager of  Beretta Pipeline Construction LP
Info Coming Soon!
Economic Development
Shaun Soonias, Executive Director of the Saskatchewan First Nations Economic Development Network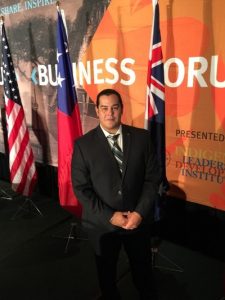 Shaun Soonias is a member of the Red Pheasant Cree Nation in Saskatchewan and board member with Red Pheasant`s Economic Development Corporation.  Shaun is the Executive Director of the Saskatchewan First Nations Economic Development Network (SFNEDN) which proudly hosted the World Indigenous Business Forum in Saskatoon in August 2016.
Shaun has over 24 years of experience in social and economic development roles, having held senior positions with the Saskatoon Regional Economic Development Authority, Saskatchewan's Advocate for Children & Youth, Federation of Sovereign Indigenous Nations, University of Saskatchewan and Department of Justice.
Shaun is a shareholder in NutraPonics Canada Corporation and a partner in Kanata Partners, which focuses on food security through in-door, commercial, beyond organic vertical farming based on aquaponics using NutraPonics proprietary technology.  Kanata Partners also focuses on creating and protecting inter-generational wealth by implementing Indigenous Sovereign Wealth Funds
Shaun has worked with First Nations, municipal, provincial and federal governments on a number of key provincial and national strategies and legislative processes and continues to work towards Indigenous inclusion in the economy from employment to economic development.