Thank you to our very generous sponsors!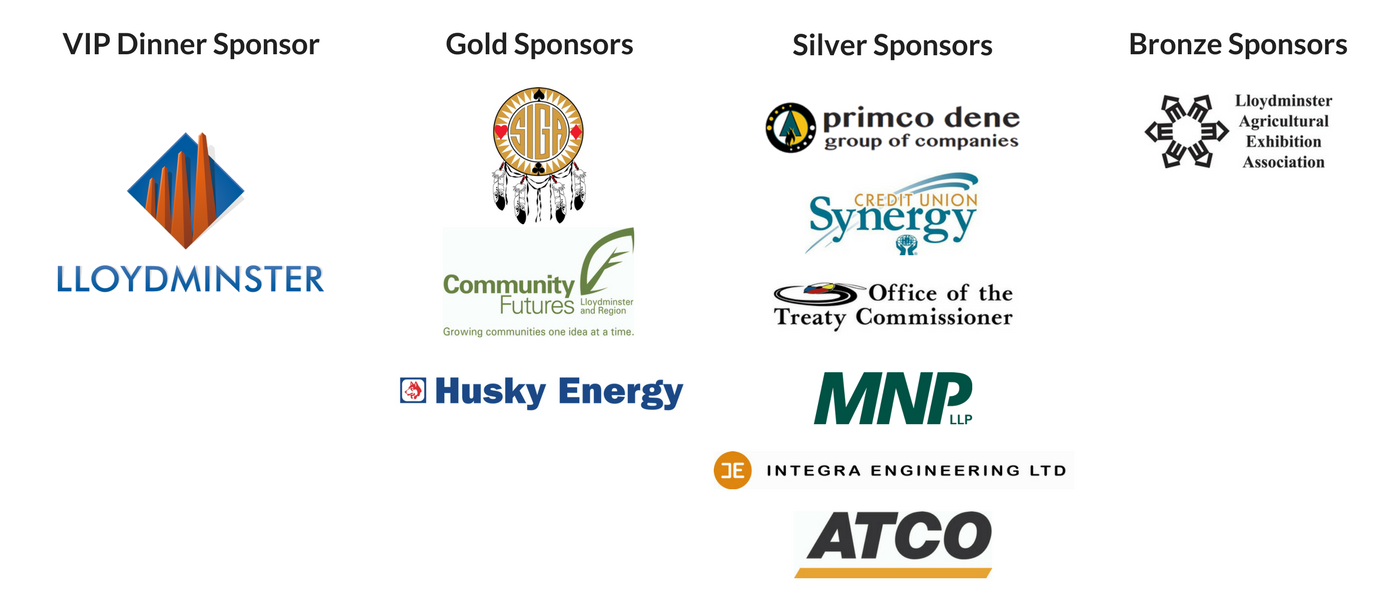 The Economic Partnership Summit is organized in partnership by:








Comment from Rob Saunders, former Mayor, City of Lloydminster.
"I thought the inaugural Indigenous Economic Partnership Summit in Lloydminster was a great success! On behalf of Lloydminster City Council, we would like to thank the Lloydminster Chamber of Commerce and all the First Nations organizers for bringing First Nations people, band chiefs, businesses, local municipal, provincial, federal governments, and educational institutions together for a day of networking and information sharing. We certainly look forward to the next I- Summit in Lloydminster".
The City of Lloydminster is the sponsor of the VIP Dinner for 2015, 2016 & 2017.